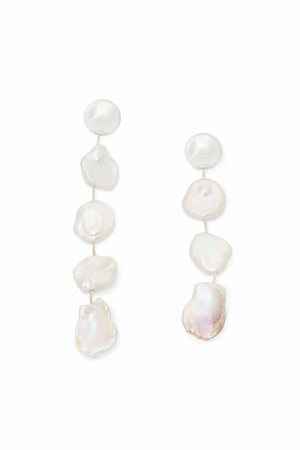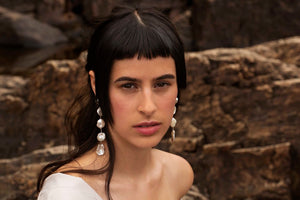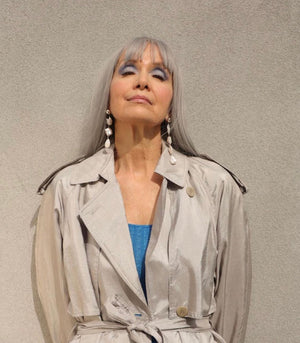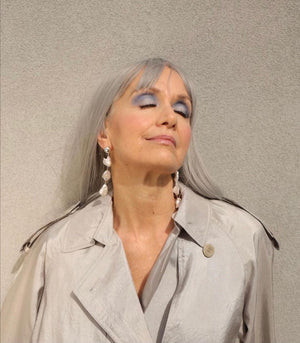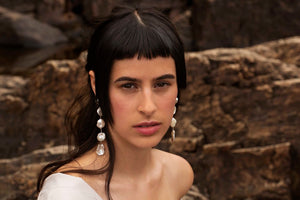 YUUN Audra Earrings
YUUN

The Surfacing collection embraces the transience and imperfection embodied in the baroque pearl. Born in ever changing water, each pearl is distinct to the shell from which it has emerged — this singularity carries an intimacy that finds its way to the wearer. Playing with the classic yet calling attention to the beauty in the irregular, these pieces are both timeless and striking, a celebration of the imperfect and the intimate.  
Asymmetrical length pearl chain earrings (9.5cm and 7cm).

Large freshwater baroque pearls (15 - 20mm).

0.9mm sterling silver snake chain.

Chains suspended on 12mm sterling silver dome studs w/ silver posts and backs.
Made in Montreal, Canada