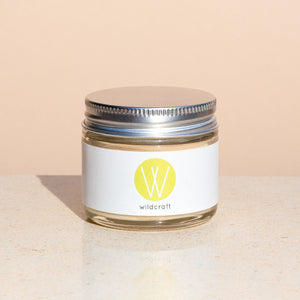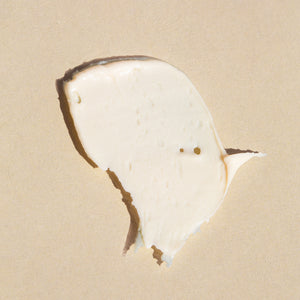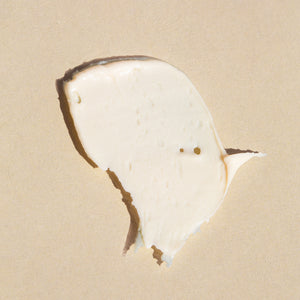 Wildcraft Lime & Bergamot Deodorant
WILDCRAFT

This highly effective, gentle and 100% natural deodorant will keep you fresh all day long. Our baking soda, and aluminum-free formula glides on smoothly and soothes sensitive skin. Magnesium, kaolin clay, and antibacterial essential oils balance pH, reduce odour causing bacteria, and absorb moisture.
100% natural . cruelty-free
Scent profile:

Light, fresh and citrusy.

2 oz | 60 ml

Handmade in Toronto.
Ingredients: Coconut oil*, Magnesium hydroxide, Tapioca starch*, Kaolin, Calendula* infused Sunflower oil*, Shea butter*, Beeswax*, Cetearyl olivate and Sorbitan olivate (Olive derived emulsifying wax), Vitamin E oil, Pink grapefruit, Bergamot, Lime*, and Clary sage essential oils. *organic

Directions: Apply a pea sized amount, or more if needed, under each arm using clean, dry hands.
Tips for making the switch: If you are making the switch to a natural deodorant for the first time, it may take up to 4 weeks for your body to adjust. Be patient for results to materialize! Things might be fine after the first week, but you may notice an increase in body odor in the second and third weeks as your body sweats more than usual and expels built-up toxins and chemicals from your sweat glands. Your underarm bacteria will also change as you switch to a new or natural deodorant and normalize over the first few weeks of use.
Tips: There are lots of things that can affect body odor, other than deodorant. Try some of the things below to naturally keep your smell under control:
Reapply during the day as needed
Avoid wearing synthetic fabrics as they can trap unpleasant odors
Stay well hydrated as this will dilute your sweat and potentially reduce the amount of bacteria present
Stay active and sweat regularly to help detox your body
Keep underarms clean and wash them thoroughly when bathing
Shelf life: 12 months. Since Wildcraft products are completely natural, they are meant to be enjoyed, not stored! A date stamp on the bottom of each product marks the Month and Year when it was made, so you know when it should be used by.
Product care: All products are made with fresh ingredients and need to be treated with care. To ensure that the shelf life is not compromised, avoid introducing water into the containers and handle products with clean, dry hands to prevent any contamination. Tightly secure lids and keep products in a place away from extreme heat and direct sunlight; your bathroom cupboard is a perfect spot!
Note: If this is your first time using this product, we recommend that you perform an allergy test before use. This can simply be done by applying a small amount to your forearm and waiting for 24 hours to see if any irritation occurs. If you are pregnant or are breastfeeding, you may want to speak with your health care practitioner for further guidance before using products that contain essential oils.
Made in Toronto, Canada