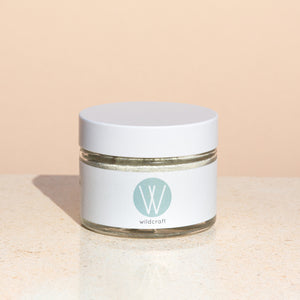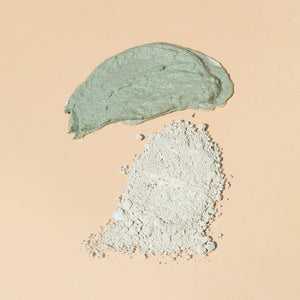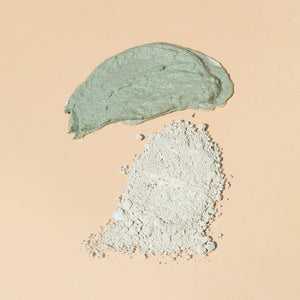 Wildcraft Detox Face Mask
WILDCRAFT

Cleanse and clarify your skin with this powerful dry mask, rich in vitamins, minerals and essential oils. French green clay and lemon balm cleanse skin, while papaya powder balances oil production and gently exfoliates for a beautiful, even skin tone. Juniper and palmarosa essential oils combat blemishes while chamomile and lavender soothe and heal irritated or inflamed skin to reveal a radiant complexion. Suitable for all skin types. 100% natural . vegan . cruelty-free
Balances oil production while working as an exfoliant on dry areas.

Calms inflammation to help combat breakouts.

Deep cleans pores for a revitalized complexion.

Scent profile: Fresh and uplifting with herbaceous and floral notes.

1oz / 30ml

Handmade in Toronto.
Ingredients: Kaolin, French green clay, Lavender powder*, Lemon balm powder, Chamomile powder, Marshmallow root powder, Spirulina, Colloidal oats, Papaya fruit extract, Palmarosa*, Clary sage, and Juniper* essential oils. * organic

Directions: Mix 1/2 tablespoon of dry mask with 1 teaspoon of water or liquid of choice (honey for a more hydrating experience or yogurt for extra cleansing) to make a thin paste. Apply to a clean face and neck, avoiding the eyes. Wait 5-15 minutes before removing with a warm washcloth. For best results, use 1-2 times per week.
Shelf life: 12 months. Since Wildcraft products are completely natural, they are meant to be enjoyed, not stored! A date stamp on the bottom of each product marks the DD/MM when it was made, so you know when it should be used by.
Product care: All products are made with fresh ingredients and need to be treated with care. To ensure that the shelf life is not compromised, avoid introducing water into the containers and handle products with clean, dry hands to prevent any contamination. Tightly secure lids and keep products in a place away from extreme heat and direct sunlight; your bathroom cupboard is a perfect spot!
Note: If this is your first time using this product, we recommend that you perform an allergy test before use. This can simply be done by applying a small amount to your forearm and waiting for 24 hours to see if any irritation occurs. If you are pregnant or are breastfeeding, you may want to speak with your health care practitioner for further guidance before using products that contain essential oils.
Made in Toronto, Canada