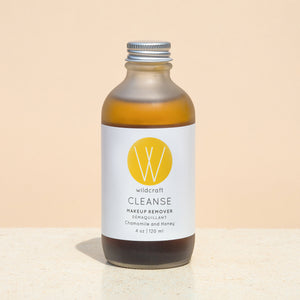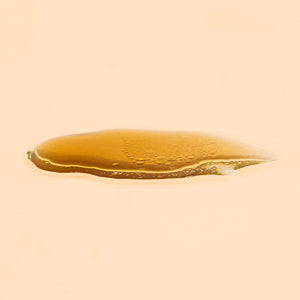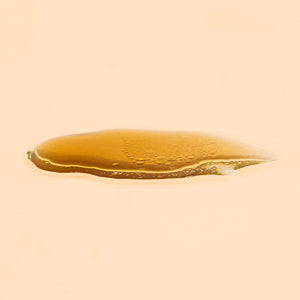 Wildcraft Cleanse Makeup Remover
WILDCRAFT

A unique and gentle blend of healing and cleansing ingredients, Cleanse Makeup Remover effectively removes dirt, grime and makeup while restoring skin's moisture balance and nourishing lashes and brows. Organic rose petals, chamomile and calendula are steeped to create this relaxing tonic that helps to relieve skin of irritation, tightness and inflammation. Simply use as a makeup remover prior to cleansing or apply on the whole face for an overall cleanse, using a cotton or reusable pad. This product leaves no greasy residue and provides a comfortable amount of lightweight moisture. 92% organic . cruelty-free
Removes makeup without stripping or dehydrating skin

Anti-inflammatory properties help to combat dark circles and puffiness under eyes

Nourishing castor oil and herbs help to improve eyelash and brow thickness

Scent profile: Pleasantly uplifting, herbal and sweet.

4oz / 120ml

Handmade in Toronto.
Ingredients: Calendula*, Chamomile* and Rose* infused Witch Hazel*, Aloe vera juice*, Avocado oil, Honey*, Calendula* infused Sunflower oil*, Castor oil, Jojoba oil*, Rosehip seed oil*, Rosemary leaf extract. *organic

Directions: Gently wipe away makeup or use for an overall cleanse. For heavier makeup applications, we recommend following with the Wash Oil Cleanser for a thorough and deep clean.
Shelf life: 12 months. Since Wildcraft products are completely natural, they are meant to be enjoyed, not stored! A date stamp on the bottom of each product marks the DD/MM when it was made, so you know when it should be used by.
Product care: All products are made with fresh ingredients and need to be treated with care. To ensure that the shelf life is not compromised, avoid introducing water into the containers and handle products with clean, dry hands to prevent any contamination. Tightly secure lids and keep products in a place away from extreme heat and direct sunlight; your bathroom cupboard is a perfect spot!
Note: If this is your first time using this product, we recommend that you perform an allergy test before use. This can simply be done by applying a small amount to your forearm and waiting for 24 hours to see if any irritation occurs. If you are pregnant or are breastfeeding, you may want to speak with your health care practitioner for further guidance before using products that contain essential oils.
Made in Toronto, Canada