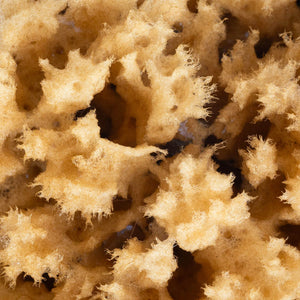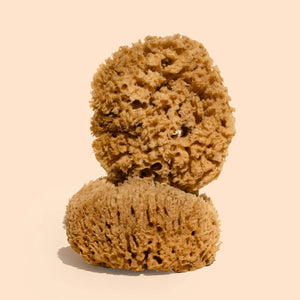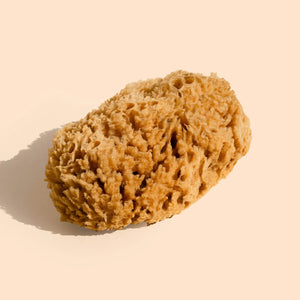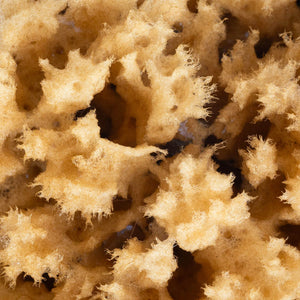 Wildcraft Body Sea Sponge
WILDCRAFT

A grass sea sponge sustainably harvested from the Caribbean, designed to gently exfoliate and deeply cleanse from head to toe. 
Unearth the secret to silky-smooth skin. When combined with water or body wash, this 100% natural sponge provides a rich lather for total-body exfoliation. Hypoallergenic, free of chemicals, biodegradable, and rich in enzymes, this renewable tool also prevents bacteria growth and inhibits odours, so you can confidently use it for months without needing a replacement.
Size varies from 4-5 inches.
Provides a soothing, soft exfoliating experience for silky, smooth skin.

Hypoallergenic and naturally antibacterial.

100% natural, sustainably harvested and biodegradable.
Overview:
Exfoliators assist your skin's natural turnover process by lifting away dead skin cells and product buildup. Exfoliating with a sea sponge daily can help keep pores clean and promote an even-toned complexion.
How to use:
1. Dampen sponge with water and massage into skin using circular motions.
Shelf Life & Product Care: Sea sponges are rich in enzymes and naturally prevent bacteria growth. If cared for properly, these sponges can last for months. To give your sponge a quick clean, mix warm water with baking soda or vinegar and soak for a couple minutes, then thoroughly rinse and leave to dry.
First time using this product?
While our sea sponges are hypoallergenic and soft in texture, we recommend performing a patch test if this is your first time using this product. Simply rub the sea sponge to your forearm before use. If no irritation occurs, proceed with using the product as directed.
From Toronto, Canada.