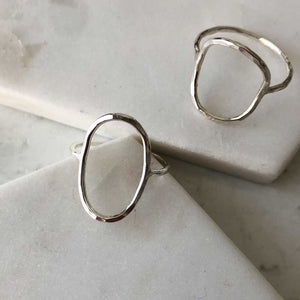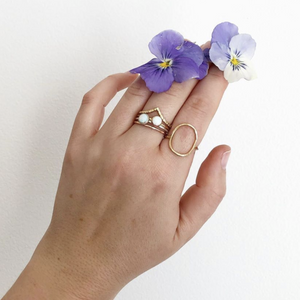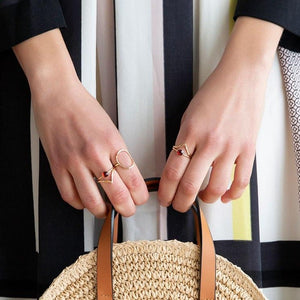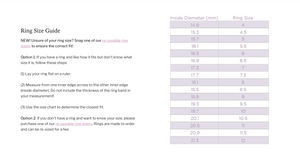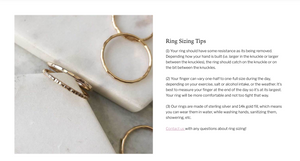 Strut Open Oval Ring (Gold & Silver)
STRUT
Guaranteed our open oval ring will become your signature statement ring. It has both a delicate simplicity and tons of presence, making it versatile and really fun to wear. Try wearing it on your pointer finger for a modern statement. All your friends will be asking where you got it, you style maven, you! Go ahead, you can tell them ;)
Handmade from .925 sterling silver or 14k gold-filled.
Wear it alone or stacked with others for a modern look. Mix your metals. The combinations are endless.
This ring is shown on the pointer finger in the photos with multiple rings.
As with all our jewelry, made

 

using just our hands, some well-loved tools, and incredible care in Ottawa, Canada.
You will receive one ring.
What is 14k gold-fill?

It's a thick layer of solid 14k gold that's been heat-bonded to a brass core. 14k gold-fill is up to 16x thicker than something that's been gold-plated. This means you'll get much more wear out of your beautiful jewels because this gold doesn't flake or rub off!

See sizing guidelines below.
Made in Ottawa, Canada.