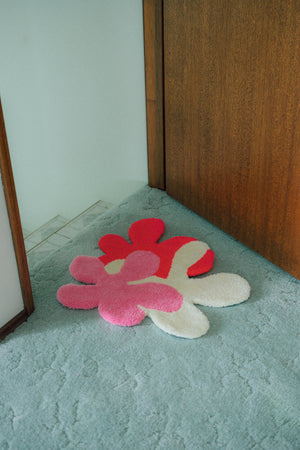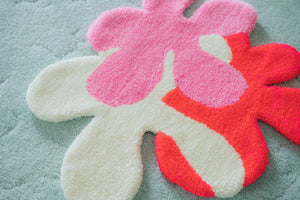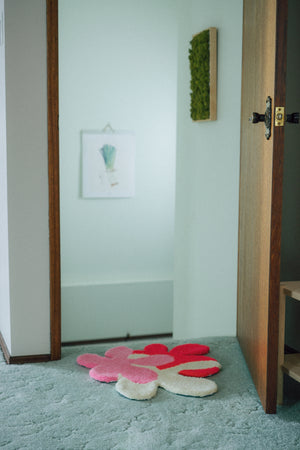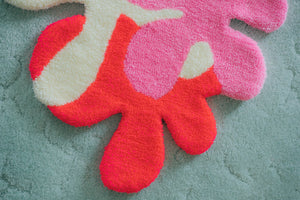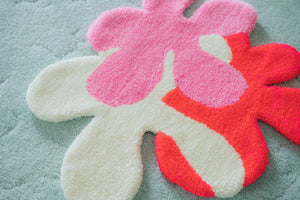 Rashelle 3some Flub Rug
RASHELLE
Rashelle Campbell is a multidisciplinary designer who values playfulness as a means of exemplifying a more diverse standard of beauty, which sings into her textile designs. Her work is refined yet has a 90's pop edge and her love for colours is within everything she creates.

3some Flub Rug Details:
Hand tufted rug.
Cloud white, bubblegum pink, and hot pink.
100% acrylic yarn with a polyester underlay.
Bathmat size, approx 25 Inches x 25 Inches.
Made in Amiskwaciwâskahikan, Treaty 6 Territory / Edmonton, Alberta.