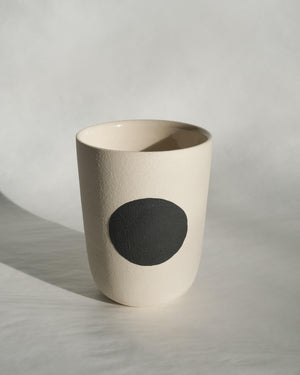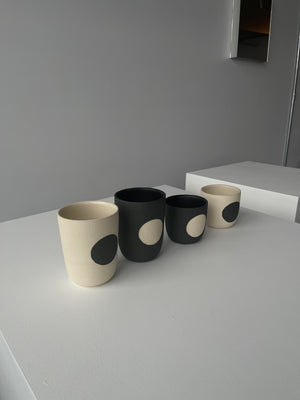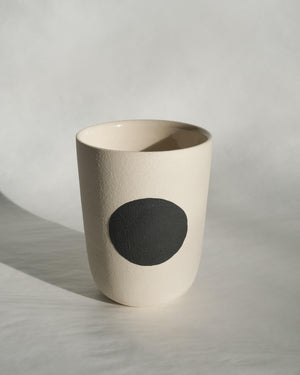 Pas Mon Style Mix + Match Cup (White/Black)
PAS MON STYLE

Hand thrown with white pebble stoneware cup. Decorated with black pebble stained clay. Interior is glazed in white satin glaze.
Available in 8oz (small) and 12oz (large).


E

xterior is left unglazed, sealed with special food safe liquid quartz to avoid stains.

Microwave and dishwasher safe but hand wash is preferred.

With all matte ceramics, clean with a soft 

brush and baking soda paste.

Not only good for coffee (matcha latté, evening wine, bedtime water).
Made in Montreal, Canada.