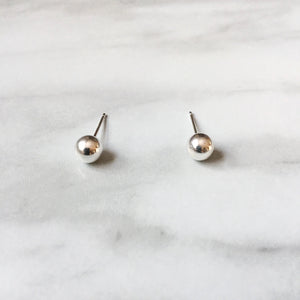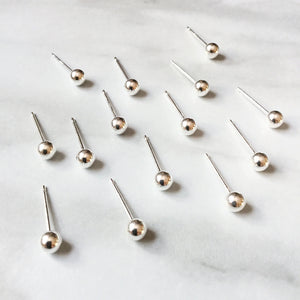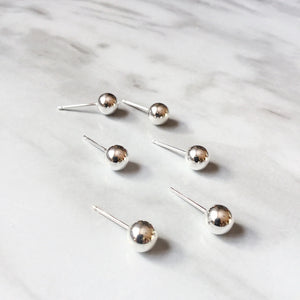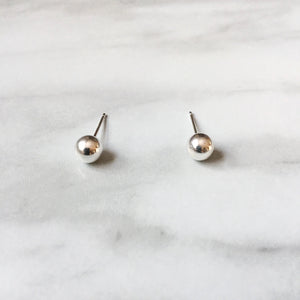 Najeli Jewelry Sphere Studs (Silver)
NAJELI JEWELRY
The Sterling Silver Sphere studs are the perfect earrings for everyday wear. Classic and simple earrings handmade using sterling silver. This design is so classic and versatile it suits people of any gender and age!!! 
Sold as a pair.
Made from solid sterling silver.
Hypoallergenic.
Spheres are 5mm in diameter.
Made in Halifax, Nova Scotia, Canada.