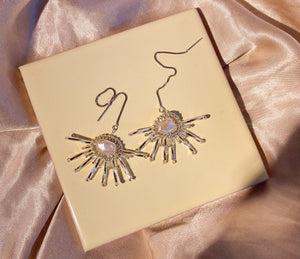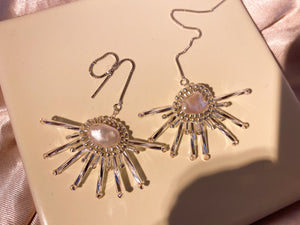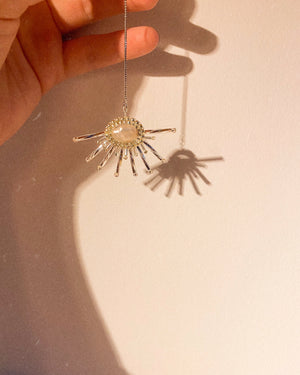 FRNGE Cirrus (Silver)
FRNGE

Cirrus is Julie-Anne's favourite Silver Lining piece. These bad boys hang on sterling silver threaders - making their length adjustable (pull them through more for short, pull less for a longer drop). They're made with beautiful irregularly shaped freshwater pearls and twisted silver fringe. The shape of the pearls dictate the shape of the earring as a whole, thus every earring is one of a kind.
Each style in the Silver Lining Collection is named after a type of Cloud. The Cirrus cloud is a genus of atmospheric cloud generally characterized by thin, wispy strands. The Cirrus takes its name from the Latin word meaning ringlet or curling lock of hair.
Product details:
Sterling Silver threaders.

Glass beads.

Cultured freshwater pearls.

Threaders are 8cm long.

Sold as a pair.
Made in Vancouver, Canada.