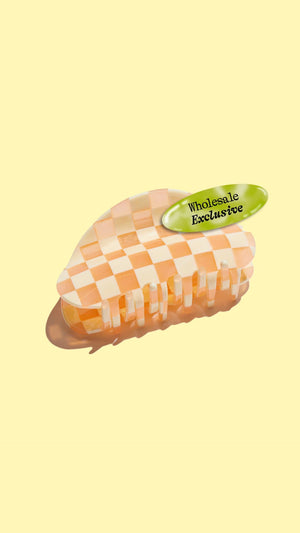 Chunks Checker Claw (Frosé)
CHUNKS

A frosty, refreshing take on Chunks' best selling Checker Claw, designed with you in mind! This claw works for all sorts of styles and hair types and they're ideal for medium-thick and mid-length hairstyles.
Sustainably made.

Cellulose acetate body, nickel-free + tested hardware.
Claw measures ~3.5"

Slight variations in color or pattern may occur.
Made in Jinhua, China