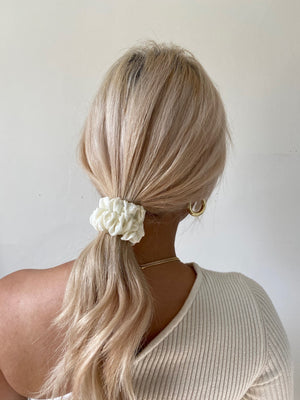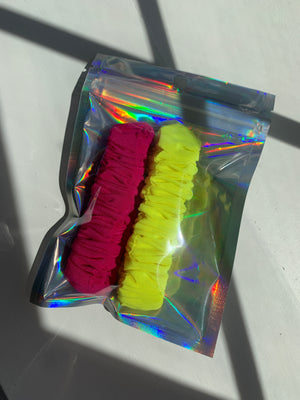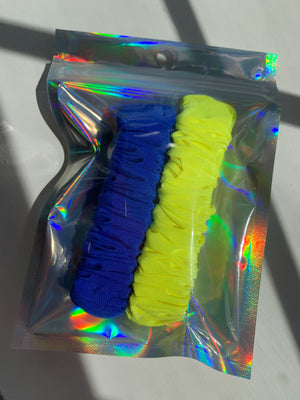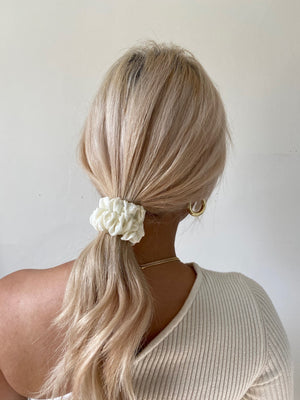 A Bronze Age Sport Scrunchie (2 pack)
BRONZE AGE

Sweat in style with A Bronze Age's new Sport Collection! These 100% silk scrunchies won't stretch out, leave creases in your hair and REALLY stay put. They use a chlorine-resistant elastic that stands the test of time and has the best stretch. Be sure to check out this item's sister, the Super Sport.
Adapted fit works on all hair types - even thick or coarser hair
Comes in a pack of 2.
Approx 1" wide and 3.75" length
100% Silk.
Made in Vancouver, Canada.