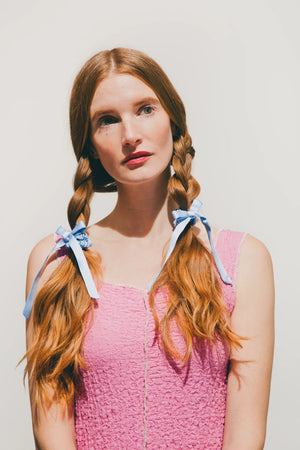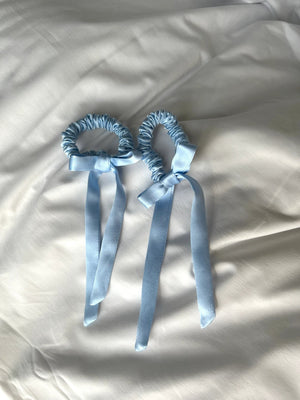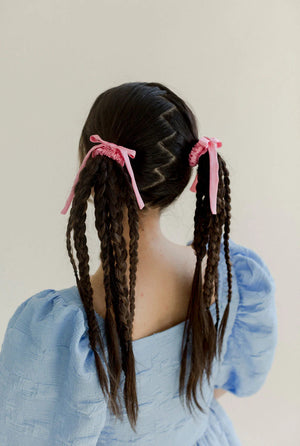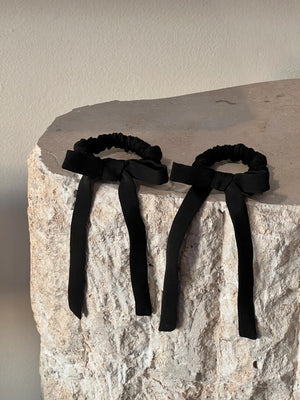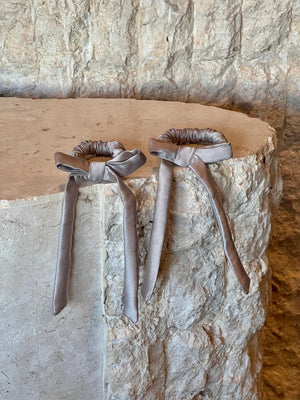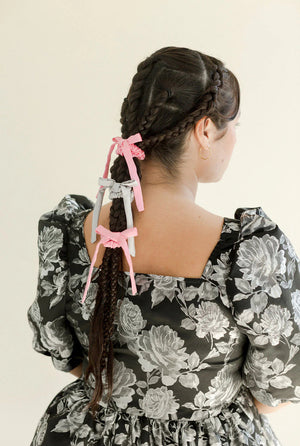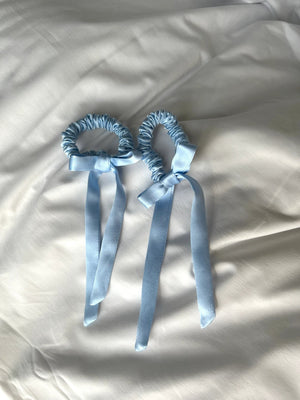 A Bronze Age Beauty Bows
A BRONZE AGE

Beauty bows were made to have fun in!
Comes in a pack of two.

Available in the following colours:

Sky Blue (pictured)
Bubblegum (pictured)
Black (pictured)
Silver (pictured)
Avocado (rich lime green)
Lilac (soft purple)
Piglet (peachy pink)
Ivory (warm off-white)

Intended for all hair types from fine to thick/coarse.
100% Silk.
Made in Vancouver, Canada.