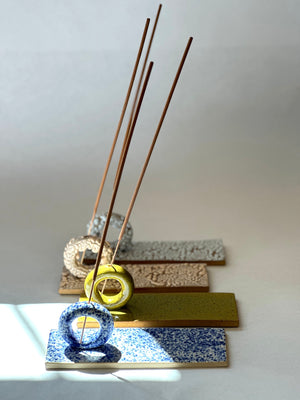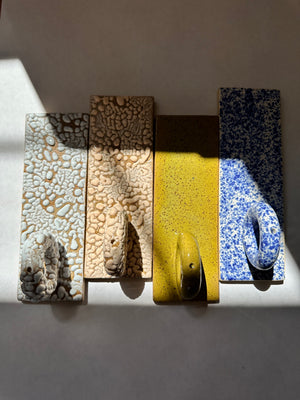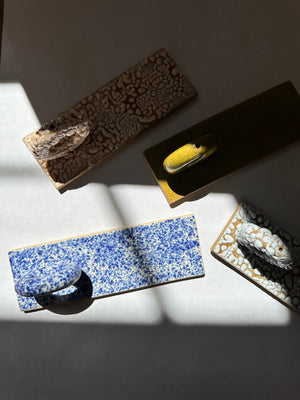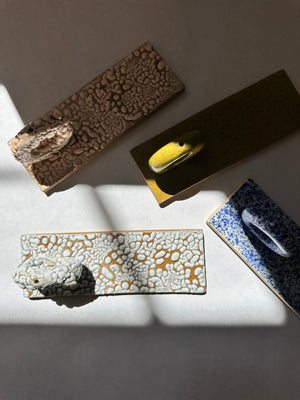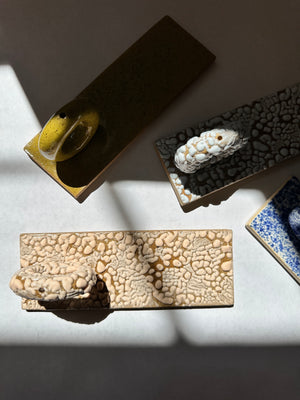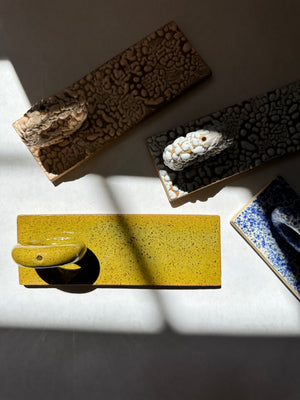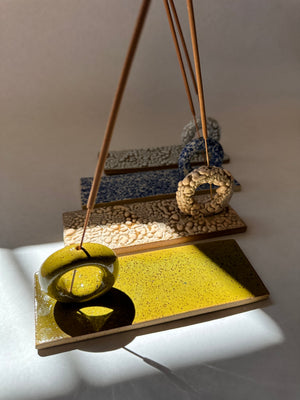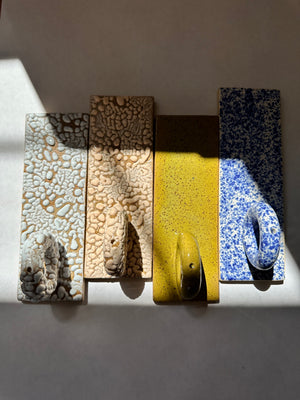 Jae Polgar Circle Incense Holders
JAE POLGAR CERAMICS

Hand built slab incense holder with sculptural circle feature, in a number of pretty finishes. Incense is a special treat for your sense of smell, so by all means treat your eyes while you're at it with these eye catching holders! They're sure to be a conversation starter.
Styled here with our ~heaven scent~ Apprenti Ôr'ganik Incense.
Choose your colour/texture:


Blue Dot, light clay.
Pink Textured, speckled clay.
White Textured, speckled clay.
Lavender Textured, speckled clay.
Cobalt Matte, light clay.
Slime Glossy, speckled clay.

Sold individually.
Measures approximately 15.5cm x 5cm.
Made in Calgary, Canada.