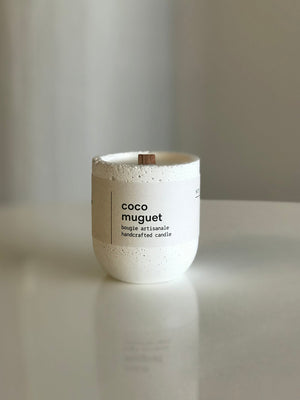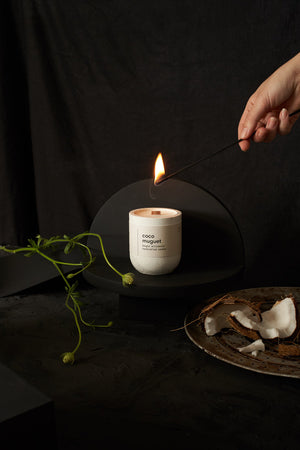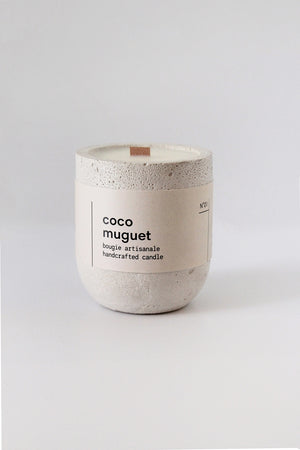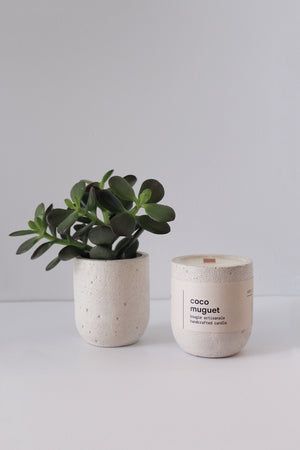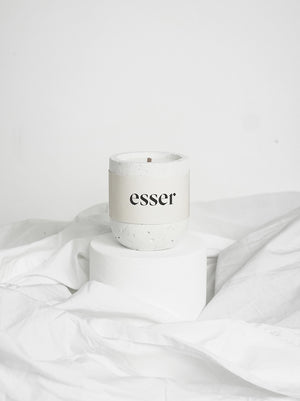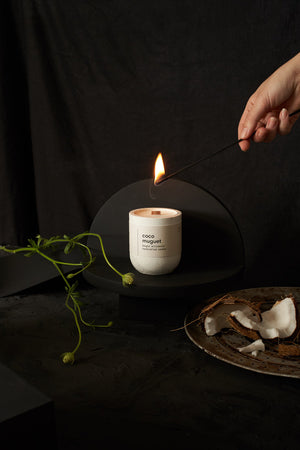 Esser Candle (Lily of the Valley and Coconut)
ESSER

Blend of lily of the valley and coconut fragrance oils.
This handcrafted soy candle is made with a non toxic soy wax. It is environmentally friendly and from a renewable and sustainable source. Candles made with soy wax can last up to 50% longer than paraffin candles.

Handmade concrete jars are reusable, and refills are available!
6 oz

Diameter: 3"

Height: 3.5"
Wooden wick
Burn time: 25-30 hours

Phthalate and paraben free

Handmade concrete jar *please note every jar is unique. Texture and colour may be slightly different from the picture.
Made in Montreal, Canada