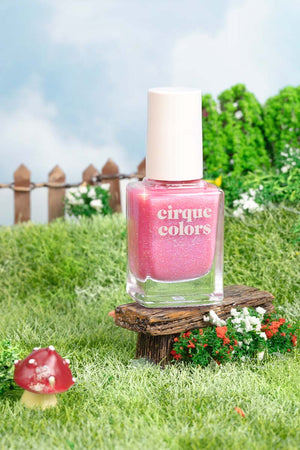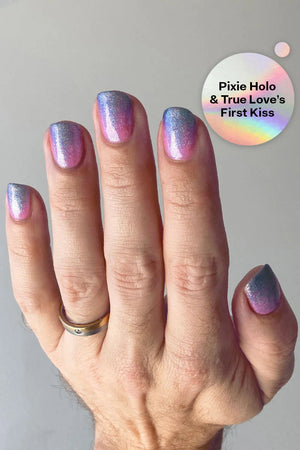 Cirque Colors Nail Polish (True Love's First Kiss)
CIRQUE COLORS

True Love's First Kiss is a limited edition sheer cool toned pink Shimmergraphic™ nail polish with an aqua shimmer and intense scattered holographic effect.

If it's true love you won't need any spells to make a kiss happen. But at the stroke of midnight, the lights go up and all will be revealed. Fingers crossed you've been smooching a charming member of the royal family and not been catfished by a frog.

Shimmergraphics™ combine scattered holographic pigments and fine shimmer/duochrome pigments that reflect direct light (such as sunlight or light from a strong bulb) for an intense sparkle effect.
Shimmergraphic™ Effect

Blendable And Buildable
Opaque In 2-3 Coats
Wide Brush With 100% PCR Cap
Non-Toxic, 10-Free Formula
Vegan And Cruelty Free

0.37 fl oz / 11 ml.

 
Made in Brooklyn, NY.