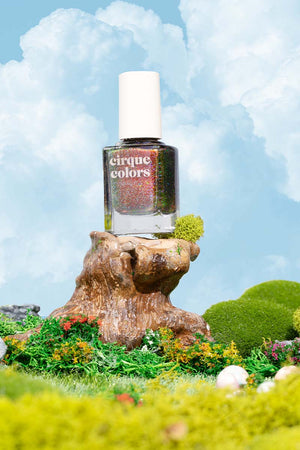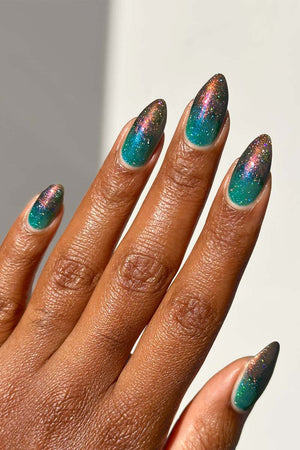 Cirque Colors Nail Polish (Scorched Sorceress)
CIRQUE COLORS

Scorched Sorceress is a black Shimmergraphic™ nail polish with a red-gold-green color-shifting aurora shimmer and intense scattered holographic effect.
Much of a sorceress' mystical abilities comes from their intuition. The name of the person you're thinking of begins with A…, B…. or C? They sense your problem pertains to love or money. You need closure - no, an opportunity. The crystal ball says yes, good fortune will come your way. That'll be 100 gold coins.

Shimmergraphics™ combine scattered holographic pigments and sparkly color-shifting aurora pigments that reflect direct light (such as sunlight or light from a strong bulb) for an intense sparkle effect.
Shimmergraphic™ Effect

Blendable And Buildable
Opaque In 2-3 Coats
Wide Brush With 100% PCR Cap
Non-Toxic, 10-Free Formula
Vegan And Cruelty Free

0.37 fl oz / 11 ml.

 
Made in Brooklyn, NY.