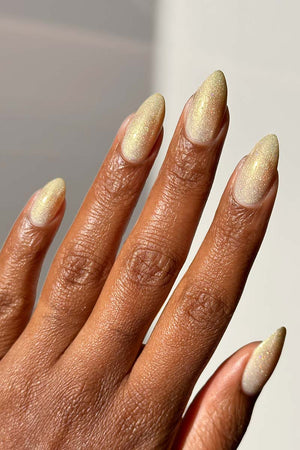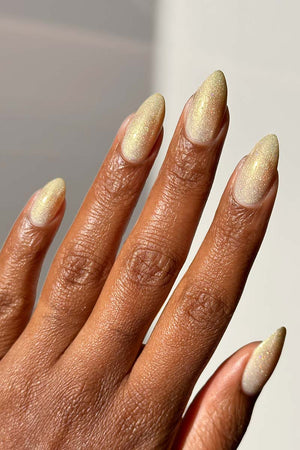 Cirque Colors Nail Polish (Radiant Realm)
CIRQUE COLORS

Radiant Realm is a limited edition sheer gold pearl Shimmergraphic™ nail polish with an intense scattered holographic effect.

Hop into a horse-drawn carriage and travel to fairyland. In this realm, all of your dreams can come true. You'll never tire of the rainbows and butterflies, pots of gold, and cute animal friends. The only downside is that everyone sings everything they say. Still wanna go?

Shimmergraphics™ combine scattered holographic pigments and fine shimmer/duochrome pigments that reflect direct light (such as sunlight or light from a strong bulb) for an intense sparkle effect.
Shimmergraphic™ Effect

Blendable And Buildable
Opaque In 2-3 Coats
Wide Brush With 100% PCR Cap
Non-Toxic, 10-Free Formula
Vegan And Cruelty Free

0.37 fl oz / 11 ml.

 
Made in Brooklyn, NY.