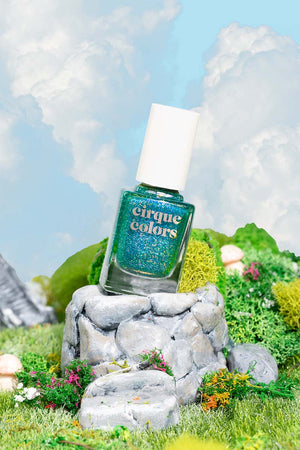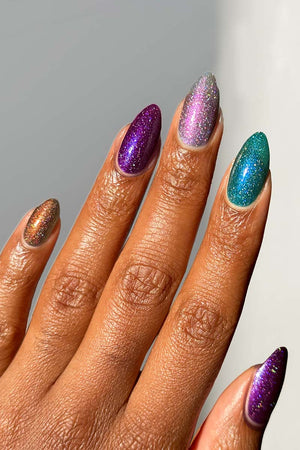 Cirque Colors Nail Polish (Elixir of Everlasting Life)
CIRQUE COLORS

Elixir of Everlasting Life is a limited edition emerald green Shimmergraphic™ nail polish with a blue-purple-pink-orange color-shifting aurora shimmer and intense scattered holographic effect.

Step into the alchemist's office and pick your poison… ahem, potion. If it's immortality you seek, you must turn metal into gold, then drink it. Failing that, the alchemist can prescribe you the second-best thing. A healthy diet, regular exercise, low stress, and eight hours' sleep.

Shimmergraphics™ combine scattered holographic pigments and sparkly color-shifting aurora pigments that reflect direct light (such as sunlight or light from a strong bulb) for an intense sparkle effect.
Shimmergraphic™ Effect

Blendable And Buildable
Opaque In 2-3 Coats
Wide Brush With 100% PCR Cap
Non-Toxic, 10-Free Formula
Vegan And Cruelty Free

0.37 fl oz / 11 ml.

 
Made in Brooklyn, NY.