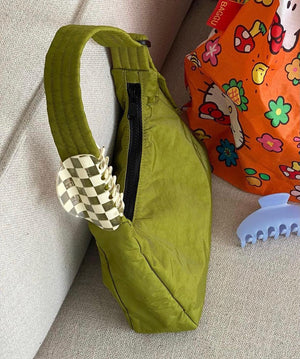 Chunks Checker Claw (Clear)
CHUNKS

This clear and beige claw is a soft-toned version of Chunks' most iconic Checker Claw. This claw works for all sorts of styles and hair types and they're ideal for medium-thick and mid-length hairstyles.
Sustainably made.

Made from cellulose acetate and nickel-free + tested hardware.
Claw measures ~3.5".

Slight variations in color or pattern may occur due to the nature of the handmade acetate production.
Made in Jinhua, China.